Chicago's BEST Mobile Party comes to you!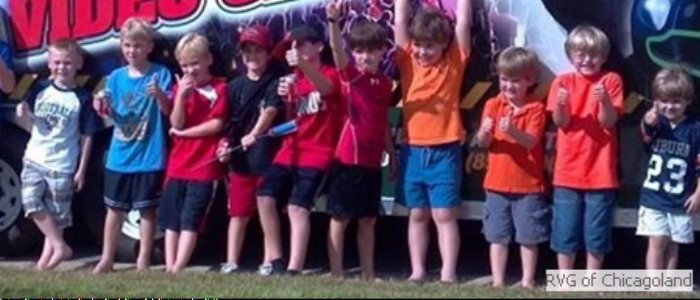 It's The Ultimate Chicago Party Idea...
Rolling Video Games Of Chicagoland!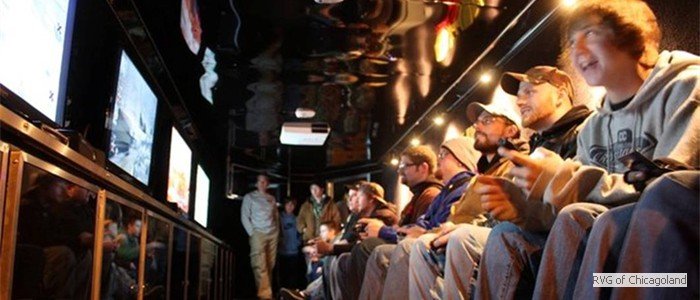 32 Feet of Climate-Controlled Luxury...
Fully self-powered and it comes right to you!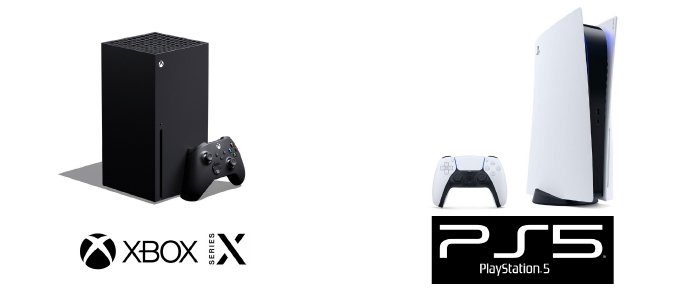 We've Got The NEWEST Consoles...
Just in - Xbox X and PlayStation 5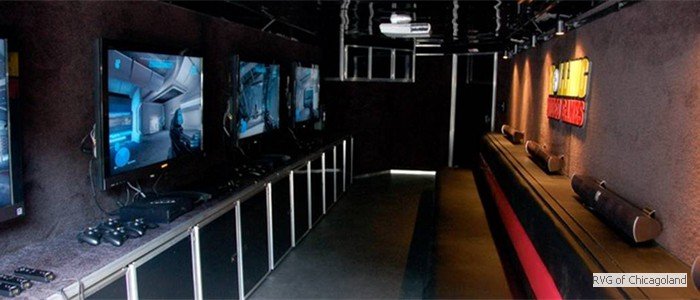 Four Huge Hi-Definition Screens...
12 can play at one time inside!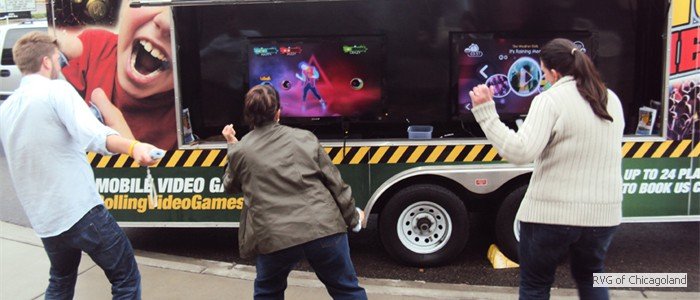 Two More Hi-Def Screens Outside!
Weather permitting, up to 20 can play at once!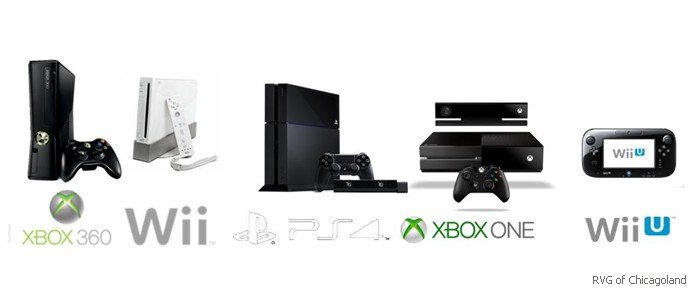 We've Got The BEST Consoles...
From Playstation, XBox, and Wii!
Our Game Coach Runs The Awesome Party Inside...
While you RELAX and your home stays CLEAN!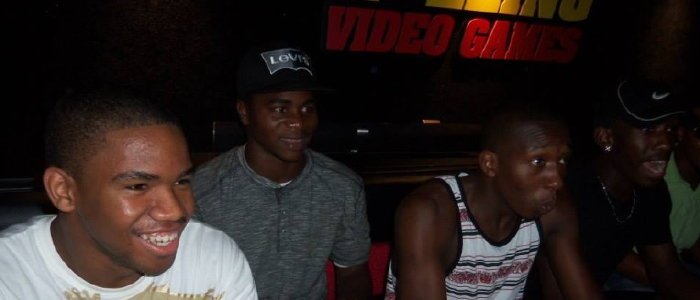 We've Got The GREATEST Games too...
Games for every age, style, and taste!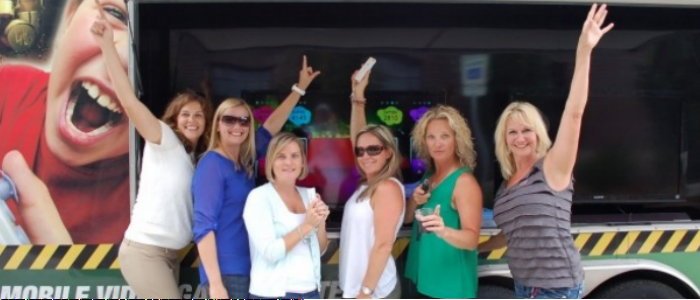 Book The BEST Party in Chicago...
Rolling Video Games Of Chicagoland!
---

Fortnite Battle Royale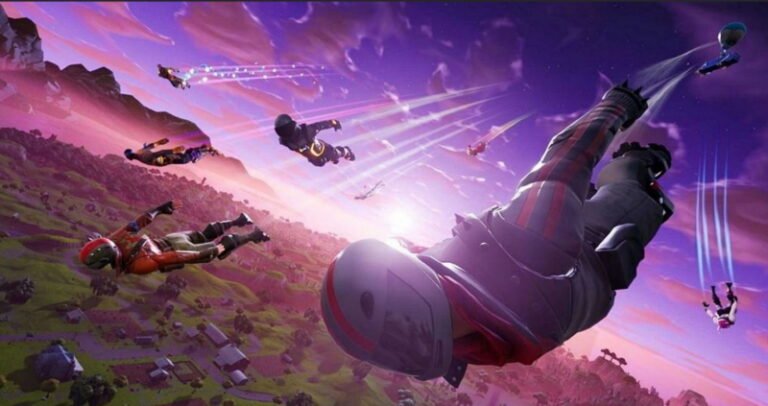 Roblox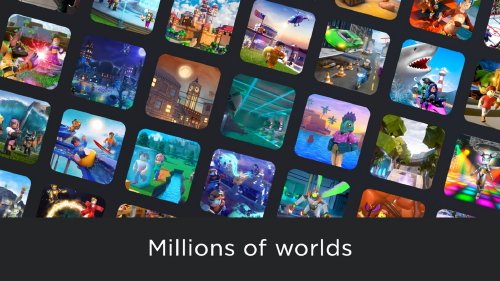 ---
Oculus Quest Virtual Reality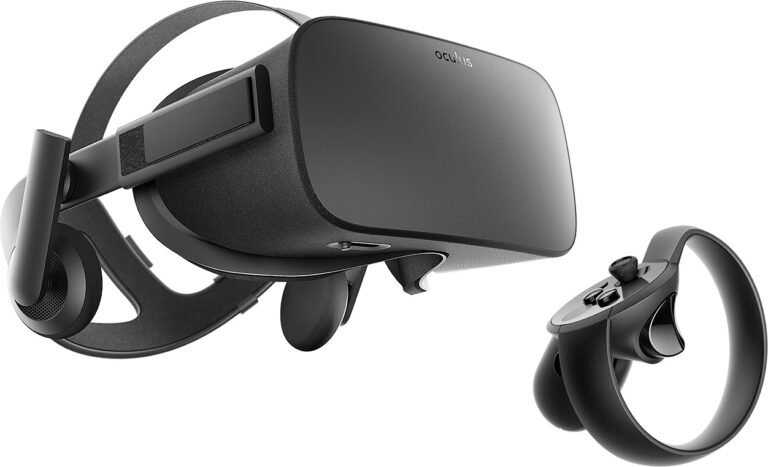 Oculus is Rolling Video Games of Chicagoland's first all-in-one gaming system built for virtual reality.
Enjoy the exciting new world of gaming with virtual reality at your party.
Click here for information on Oculus Gaming!
---
Large Game Inventory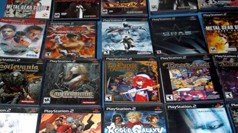 Looking for a new way to a host a party? Need something that's fun for the whole group or family?
No need to lift a finger!  Rolling Video Games of Chicagoland brings the ultimate video game party experience to you!
Click here for information on our game inventory.
---
Mobile Video Game Truck Rental
Chicago's best mobile video game truck and trailer  comes right to you! This spacious, state of the art mobile video game truck features stadium-style seating, full climate control for year-round comfort, and we're self-powered by our own quiet generator!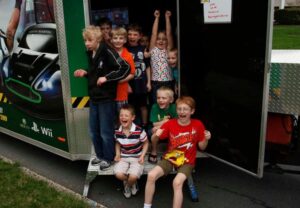 Enjoy the widescreen high – definition TVs, surround sound, and a one- of- a-kind multiplayer gaming system. Up to 20 guests can game at the same time!  12 can game at once inside with room for even more friends on the second row of stadium seating, and our two outside gaming stations can accommodate another 8 gamers!  We have all of the latest game titles and Gaming Consoles from PlayStation 5, Xbox X, Xbox One, Xbox 360, PlayStation 4, Wii and Wii U!
---
Mobile Gellyball Games Rental
Chicago's best mobile gellyball  games comes right to you!
GellyBall
An alternative to airsoft and paintball, Gellyball is an exciting experience where your guests live the game by teaming up and splatting each other using a GellyBall blaster and GellyBalls!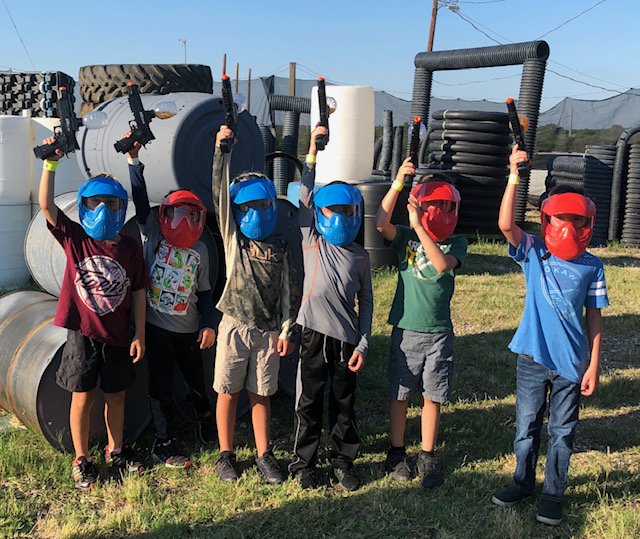 GellyBall Shooting Gallery
A fun and interactive experience that brings back the days of old. Test your shooting skills and compete with other guests using a GellyBall blaster and GellyBalls!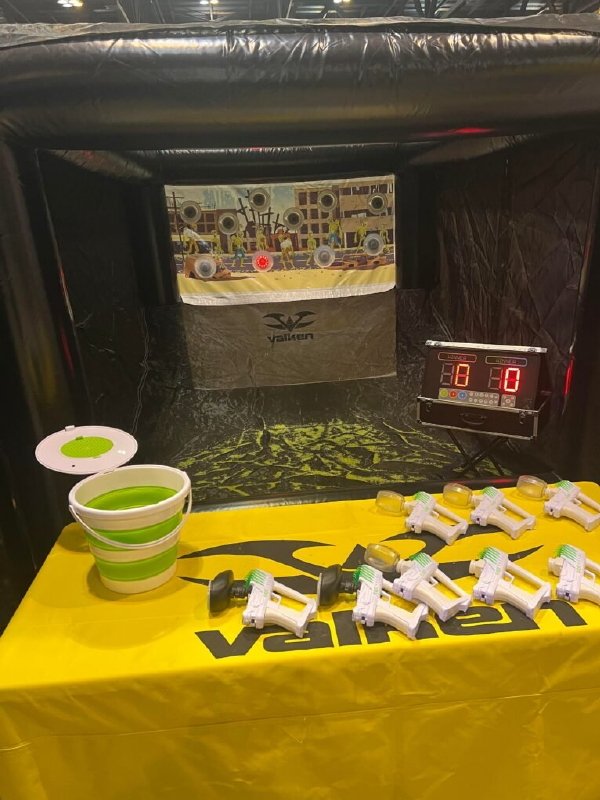 ---
No Mess, No Stress…You get to RELAX!
Our availability is built right into our Booking Program. You'll be able to check the dates and times that are available before committing to anything! We make it easy to have the most amazing party ever! Browse our web site, then click the button below to check your dates and times and reserve your party!
Sit, back, relax and enjoy the party!  Your Game Coach and staff will make sure your guests enjoy an experience of a lifetime.   Whether you're looking for party ideas for kids, teens, young adults, adults, bachelor parties, corporate or church and school events, book with us now! You'll be glad you did!  We serve Chicagoland and surrounding suburbs.  See our Service Area page for complete coverage area.