With Rolling Video Games of Chicagoland, you always get to specify which games you want (or don't want) played during your party. Feel free to let the Game Coach know your needs.
Rolling Video Games of Chicagoland

will bring an exciting fun filled video game party experience to you! Our

mobile video game truck

features stadium-style seating, full climate control for year-round comfort, seven (five inside – two outside) widescreen high – definition TVs, surround sound, and a self-powered quiet generator. We have all the latest Gaming Consoles including Xbox One, Xbox 360, PlayStation 4, Wii and Wii U. Up to 24 guests can game at the same time!
Want to know the content of any of our games? Check out the ESRB (Entertainment Software Ratings Board) and just type the game name in the Search Box. Click here for the ESRB web site.
Our games are listed by console below:
---
Online Gaming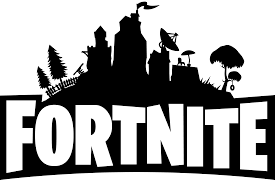 Fortnite Battle Royale
We are very excited to announce the addition of Fortnite to our gaming selection. Developed by Epic Games, Fortnite Battle Royale is an online multiple player action building game. No two Fortnite games are ever the same. Fortnite is a cooperative shooter-survival game where a player teams up with other players to battle against other players, harvest materials, scavenge for weapons, build to defend, and attack opponents, all while avoiding the ever-encroaching mist. Fortnite Battle Royale is a great addition to any Rolling Video Games Of Chicago truck party!
Please note that high-speed internet must be provided by client (wireless signal or within 200 feet of modem/router for cable connection.) An additional surcharge will apply.
---
Wii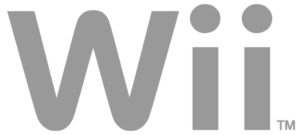 LIinks Crossbow Training
Mario & SONIC Olympic games
SUPER MARIO 3D WORLD
TMNT
KUNG FU PANDA
MARIO SUPER SLUGGER
MARIO KART
SUPER SMASH BROS BRAWL
LEGO STAR WARS III CW
Shaun White Snowboarding
JUST DANCE 2
JUST DANCE 2015
TETRIS PARTY DELUXE
WII PLAY
LL WORLD SERIES BASEBALL
DECA SPORTS
BATMAN 2 DC SUPER HEROES
PINBALL HALL OF FAME
WII SPORTS
WIPEOUT THE GAME
SB TRUTH OR SQUARE
PIRATES HUNT FOR BBB
JUST DANCE 2016
CABELAS BIG GAME HUNTER
JUST DANCE 2014
BUST A MOVE BASH
ARCADE ZONE
ULTIMATE BOARD GAME
DONKEY KONG COUNTRY R
HIP HOP DANCE EXPERIENCE
M&M KART RACING
JUST DANCE 4
SUPER MARIO GALAXY
PETZ DOGZ 2
SIX FLAGS FUN PARK
CHICKEN BLASTER
SUPER MARIO BROS. WII
GREAT DINOSAUR RESCUE
KUNG FU PANDA LEGENDARY
JUST DANCE 2017
TRANS FORMERS PRIME
MADAGASCAR 3
DORA SAVES THE SNOW PRIN
WE SKI
CIRCUS GAMES
BALLOON POP
JUST DANCE KIDS
CARS RACE O RAMA
SUMMER SPORTS PARADISE I
MY SIMS
THRILLVILE OFF THE RAILS
JUST DANCE
ENDLESS OCEAN BLUE WORLD
MINUTE TO WIN IT
BUSY SCISSORS
DE BLOB
LEGO STAR WARS TCS
AVATAR THE GAME
SIMCITY CREATOR
DRAGON BLADE WRATH OR FIR
ICE AGE CD ARCTI GAMES
SOULCALIBUR LEGENDS
WII MUSIC
GUITAR HERO AEROSMITH
WORLD OF ZOO
MNI-GOLF KIND OF CLUBS
WORLD CHAMPIONSHIP ATHLE
M&M'S BEACH PARTY
DREAM PINBALL
UP
WE CHEER 2
WII FIT PLUS
30 GREAT GAMES OUTDOOR F
BLEACH SHATTERED BLADE
WING ISLAND
ROCK BAND TRACK PACK VOL 1
MONSTER 4X4 WORLD CIRCU
ENDLESS OCEAN DDD
INDIANA JONES 2 THE AC
UNIVERSE
HIGH SCHOOL MUSICAL SINGIT
GAME PARTY
TIGER WOODS PGA TOUR
SHAUN WHITE SNOW ROADTRI
LOONEY TUNESACME ARSENAL
ALL STAR CHEER SQUAD
INDIANA JONES THE ORIGINAL
JULLIAN MICHEALS FITNESS U
RAPALA'S FISHING FRENZY
SEGA BASS FISHING
GAME PARTY 2
ZHUZHU PETZ FT WILD BUNCH
WHERE THE WILD THINGS ARE
LEGEND OF THE GUARDIANS
PIRATES OF THE CARIBBEAN
CELEBRITY SPORTS SHOWDOW
REC ROOM GAMES
IMAGINE PARTY BABYZ
MY FITNESS COACH
JUMP START PET RESCUE
WILD EARTH AFRICAN SAFARI
PLANET 51 THE GAME
SUPER SWING GOLF
AMERICAS NEXT TOP MODEL
BAKUGAN DEFENDERS OFTHEC
FIFA SOCCER ALL-PLAY
2K SPORTS MLB 2K9
HANNAH MONTANA SPOTLIGH
DREAM DANCE & CHEER
2K SPORTS TOPSPIN 3
CHAMPIONSHIP PAINTBALL
CALL OF DUTY 3
THE MONKEY KING THELEGEN
BIG BEACH SPORTS
TRANSFORMERS THE GAME
GAME PARTY 2 TOURNAMENT
SPORE HERO
GAME PARTY TRIVIA
THE SIMPSONS GAME
MADAGASCAR KARTZ
JUST DANCE SUMMER PARTY
SUPER MARIO GALAXY 2
---
Wii U

MARIO TENNIS ULTRA SMASH
EPIC MICKEY 2 THE POWEROF2
MIGHTY NO. 9
BATMAN ARKHAM ORIGINS
JUST DANCE 2015
SUPER MARIO 3D WORLD
LEGO JURASSIC WORLD
NINTENDOLAND
WII FIT U
DIMENSIONS
SKYLANDERS GIANTS
INFINITY
SUPER SMASH BROS
KIRBY AND THE RAINBOWCUR
JUST DANCE DISNEY PARTY 2
SPLATOON
STARFOX ZERO
STARFOX GUARD
---
XBox 360


LEGO MARVEL SUPER HEROES
LEGO HARRY POTTER YEARS1-4
WW2K16
WW2K14
TITANFALL
HALO REACH
GRAND THEFT AUTO FIVE
MINECRAFT
LEGO BATMAN (XBOXLIVE)
NEED FOR SPEED FOR RIVALS
BATMAN ARKHAM ASYLUM
SKYLANDERS GIANTS
NBA2K16
CALLOFDUTYMODERNWARFE2
HALO 3 (XBOX LIVE)
TRANSFORMERS WAR CYBERT
NHL LEGACY EDITION
SKATE 2
HARRY POTTER DEATHLYHALLO
RED DEAD REDEMPTION (LIVE)
MADDEN NFL 12
SONIC FREE RIDERS (KINECT)
MADDEN NFL 13
NBA2K14
DISNEY INFINTY
BATTLEFIELD BAD COMPANY 2
NBA2K13
WW2K15
MLB2K13
NHL 13
SMACKDOWN VSRAW 07(LIVE)
SMACKDOWN VSRAW 09(LIVE)
NASCAR UNLEASHED
SMACKDOWN VSRAW 10(LIVE)
MADDEN NFL 15
SKYLANDERS TRAP TEAM
HALO 4 (2 DISCS TO PLAY)
SKYLANDERS SWAP FORCE
CALL OF DUTY BLACK OPS
CALL OF DUTY GHOSTS
STREET FIGHTER IV (XBOX LIVE)
CALL OF DUTY MW3
NHL 14
CALL OF DUTY BLACK OPS II
WW13
FIFA SOCCER 11
MEDAL OF HONOR
MEDALOFHONOR WARFIGHTE
SPLINTER CELL DOUBLE AGENT
SPLINTER CELL BLACKLIST
THE GLDER SCROLLS V SKYRIM
METAL GEAR SOLID V GROUND
BETHESDA (3 DISCS TO PLAY)
DEFIANCE
HITMAN ABSOLUTION
CAPCOM
MADDEN 25 NFL
NASCAR '14
BLUR (XBOX LIVE)
GRAND THEFT AUTO LIBERTYCI
KINECT ADVENTURES!
KINECT SPORTS SEASON TWO
MADDEN NFL 16
RISE OF THE SILVER SURFER
KUNG FU PANDA
RISE OF THE GUARDIANS
DARKSIDERS II
JUST DANCE 2015 (KINECT)
TRANSFORMERS FALL OF CYBE
ULTIMATE ALLIANCE (LIVE)
PURE
WW ALL STARS
TRANSFORMERS RISEOFDARK
SINGULARITY
TIMESHIFT
GRANDTHEFTAUTO FIVE 2DISC
BATMAN ARKHAM CITY
JUST DANCE 4 (KINECT)
VIRTUA TENNIS 4
XBOX LIVE ARCADE
BATTLEFIELD 4
MADDEN NFL 12
MADDEN NFL 13
NBA2K14
MORTAL KOMBAT VS DC UNIVE
WW2K14
MADDEN NFL 10
BATTLEFIELD BAD COMPANY 2
NBA2K11
CALLOFDUTYMODERNWARFAR
MADDEN NFL 07
TIGER WOODS PGA TOUR 08
TOP SPIN 2
TIGER WOODS PGA TOUR 07
MIDNIGHT CLUB LOS ANGELES
ROCK BAND 2
CARS 2
NCAA FOOTBALL 13
MADDEN NFL 16
WW2K15
DISHONORED
CALLOFDUTY ADVANCED WARF
DANGEROUS HUNTS 2013
CALL OF DUTY 4 MODERN WAR
GUITAR HERO III LEGENDS OF R
LEGO INDIANA JONES THE ORI
ROCK BAND
NBA2K12
LEGO MARVEL SUPER HEROES
ROCK BAND 3
ROCK BAND TRACK PACK
NBA BALLER BEATS (KINECT)
FIFA 14
PROJECT GOTHAM RACING 3
CALL OF DUTY 3 (LIVE)
SPIDER-MAN SHATTERED DIME
MADDEN NFL 15
MADDEN NFL 07 HALL OFFAME
HALO 3 ODST
IRON MAN 2 (LIVE)
BULLETSTORM EPIC EDITION
HALO REACH
MADDEN NFL 11
GEARS OF WAR 2
MADDEN NFL 12
---
XBox One


DRAGONBALL XENOVERSE
MADDEN NFL 15
NBA2K15
CALL OF DUTY INFINITE WARFA
UFC
THE CREW
CALL OF DUTY ADVANCED WAR
NBA2K16
MADDEN NFL 16
GEARS OF WAR 4
CALL OF DUTY GHOSTS
WW2K15
CALL OF DUTY WWII
MADDEN NFL 18
HALO THE MASTER CHEIF COLL
MADDEN NFL 17
RAINBOWSIX SIEGE
NHL 17
NBA2K14
CALL OF DUTY BLACK OPS III
FIFA 16
ROCKET LEAGUE
MINECRAFT
ADVENTURE TIME
WW2K18
NBA LIVE 14
FIFA 18
NBA2K17
RISE OF THE TOMB RAIDER
NHL 18
NEED FOR SPEED
RBI BASEBALL 2016
JUST DANCE 2016
DESTINY
FIFA 17
ATV RENEGADES
JUST CAUSE 3
MADDEN 25 2014
FORZA MOTORSPORT 5
HALO 5
FIFA 15
---
PlayStation 4


STAR WARS BATTLEFRONT
NHL 18
MORTAL KOMBAT X
WW2K16
ROCK BAND 2
MINCRAFT
BATTLEFIELD 4
MADDEN NFL 18
NBA2K14
DIABLO REAPER OF SOULS
NBA2K18
SNIPER ELITE III
MLB THE SHOW 15
NBA LIVE 14
CALL OF DUTY INFINITE WARFA
MLB THE SHOW 14
CALL OF DUTY GHOSTS
NHL 16
METAL GEAR SOLIDV GROUND
DYING LIGHT
MADDEN NFL 17
WOLFENSTEIN
KILLZONE SHADOW FALL
MADDEN NFL 16
WATCH DOGS
MADDEN NFL 25 2014
NBA2K17
NEED FOR SPEED
BATMAN ARKHAM KNIGHT
ASSASSINS CREED UNITY
NBA2K16
WW2K18
FIFA 15
TITANFALL 2
THE DIVISION
NHL 15
NBA2K15
CALL OF DUTY WWII
CALL OF DUTY ADVANCEDWAR
DRAGON AGE INQUISITION
FIFA 17
DESTINY THE TAKEN KING
---
Nintendo Switch


ARMS
MARIOKART DELUXE 8
SUPER MARIO ODYSSEY
LEGO CITY UNDERCOVER
CARS 3 DRIVEN TO WIN
SPLATOON 2